My 3rd game was against Jeff Reske. Jeff was Playing a Easterling force with Kahmul as his leader and mostly infantry with a couple of knights... So basically the same thing I was running.
We played on a generic board with trees and ancient ruined statues. It was very well done though. I don't think it was a specific spot from LotR's like many other boards. The mission was easy kill, Kill, KILL! With us having almost the exact same force I think it really just came down to dice rolls. I ended up winning a couple of key combats and the fact my Kahmul was mounted and his was walking around on foot gave me the edge and I pulled it out.
Over all I had fun at my first LotR event and won 1 out of 3 games as I was hoping. I'll look forward to attending more events int he future.
The Easterling Civil War
The battle line starts.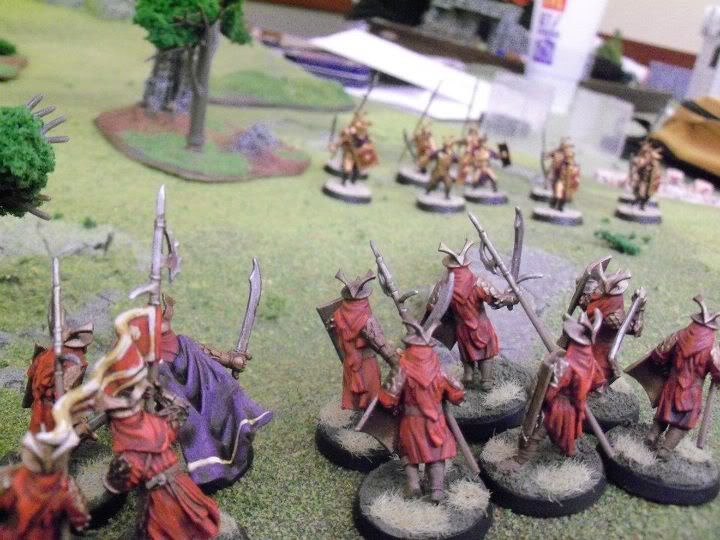 His Troops start to advance.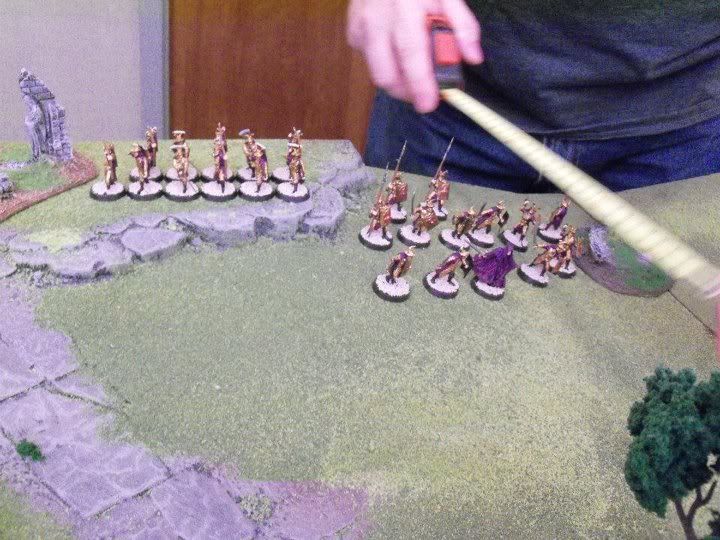 The lines are almost met.
Warbands are strung out all over the field and behind enemy lines.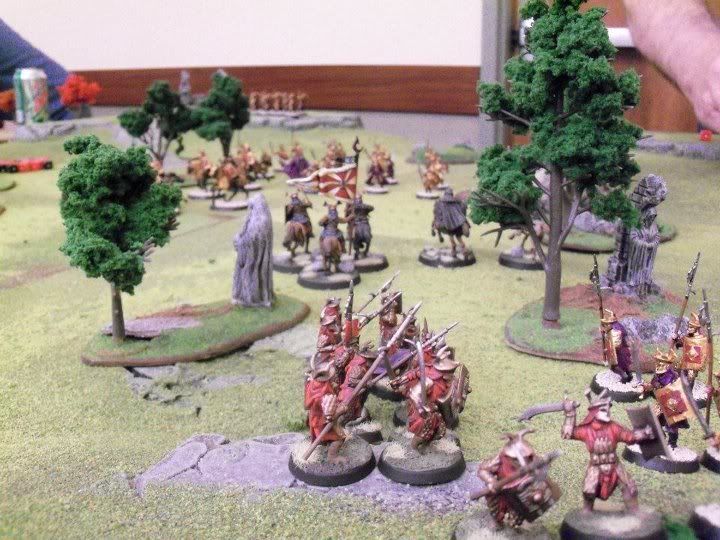 Kahmul and his Black dragons stare down the enemy Easterling cavalry.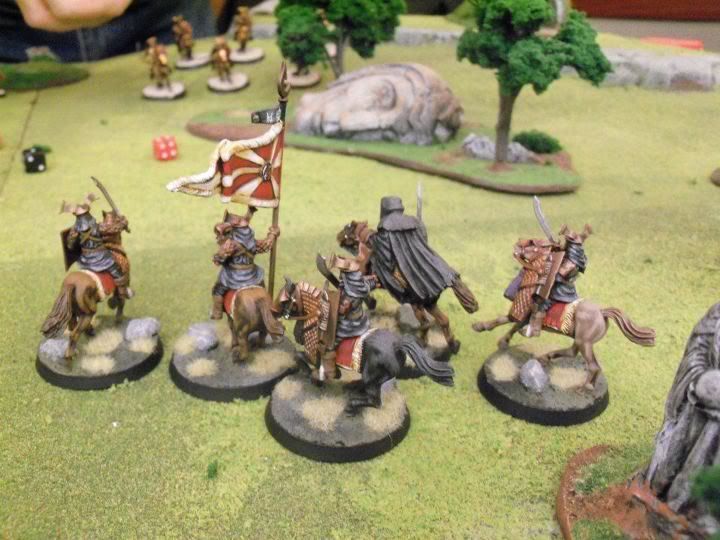 His Cavalry makes the first charge and my infantry lines won't hold up for long.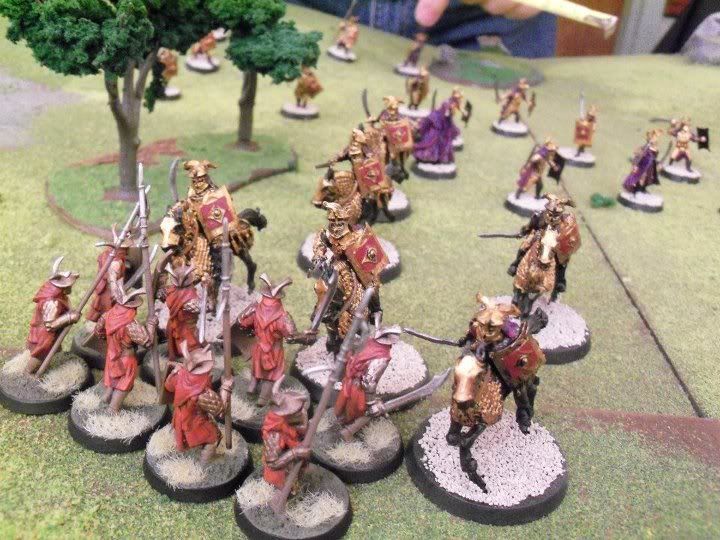 I cavalry goes on a counter charge while the archers pick off stragglers.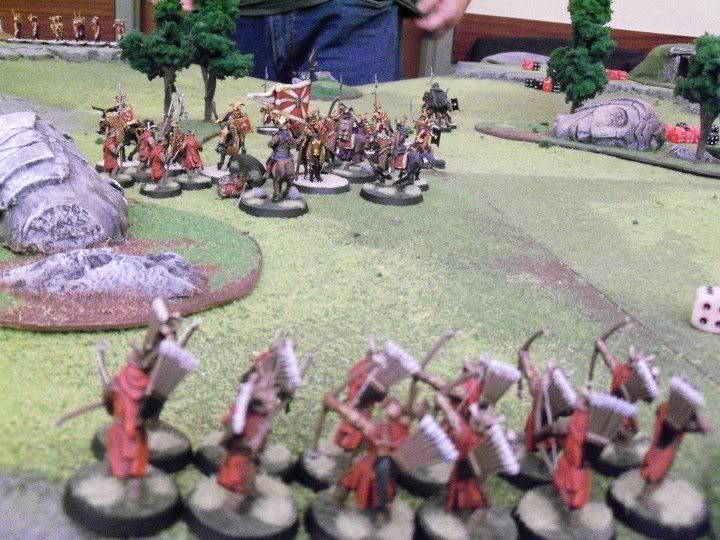 The game ends in my favor. Would the real slim Kahmul please stand up, please stand up.